What Are Wrestling Shoes for?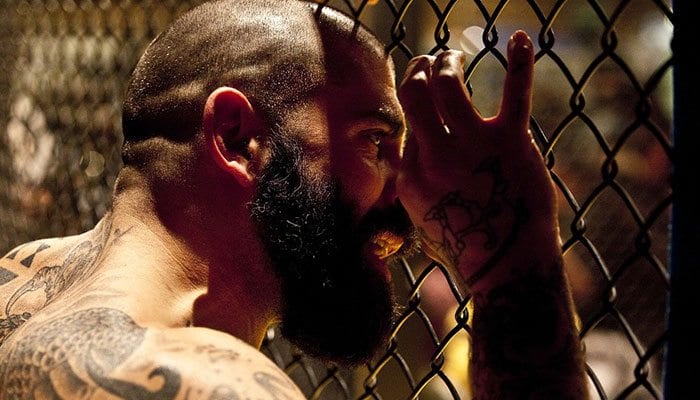 Wrestling is a form of close combat which uses grappling and clinch fighting techniques. There are a wide range of wrestling styles ranging from theatrical and entertaining to genuinely competitive. Professional athletes take their sports very seriously and the type of footwear can have an influence on the athletes overall performance.
What Are Wrestling Shoes For?
Wrestling shoes are used by professional wrestlers who practise the sport of wrestling. Most of the driving force in wrestling comes from the athlete's feet so the proper foot wear is of the utmost importance. A good wrestling shoe will ensure that the wrestler does not pick up any fungal infections such as athletes foot or any injuries caused by long toenails. These shoes tend to have a high top design to promote ankle support while remaining light weight and flexible.
Wrestling shoes are designed to mimic the bare foot while providing more traction and cushioning. The higher arches in wrestling shoes keep the athlete on their toes to allow for more speed. It makes sense to purchase a good quality pair of shoes but there are a few factors you need to consider before running out and buying a pair.
Most people, specifically children, tend to drop wrestling before two years. We recommend starting off with a lower end wrestling shoe for beginners. Once you have established that wrestling is most certainly the sport for you or your child then you can consider setting a larger budget for the best wrestling equipment.
How Are Wrestling Shoes Supposed to Fit?
The appearance of a wrestling shoe is an important factor because how they look can boost or break a wrestler's confidence. Appearance won't affect the overall performance but it will round off the wrestlers outfit and give him a professional, serious look. The width of an athlete's foot will be the deciding factor when purchasing a pair of wrestling shoes. Wrestlers with a wider foot will have a harder time finding a pair that will fit properly.
It is important to make sure your wrestling shoes are a good fit and according to sizing recommendations, you should allow for a thumb size width in the front of your wrestling shoes. This allows room for comfort as well as growth if the wrestler is still a youngster. If you prefer a snug fit, then you would need to subtract a half size off of the recommended size.
Sizes will vary from brand to brand so don't just grab a size 8 because it's a size 8. Nike shoes run one size smaller than the rest so if you usually wear an 8 you would have to look for a size 9 Nike wrestling shoe. Adidas on the other hand, are very close to true size, generally differing with a half size. If you wear an 8 then you would have to purchase an 8.5 wrestling shoe.
What Are Wrestling Shoes Made Of?
Wrestling shoes are specially designed to support the ankles and feet of a wrestler during a match. The shoes have added traction to ensure that you don't slip during a serious grappling session. Nearly all wrestling shoe soles are made from rubber, which prevent the athlete from sliding around on the mat. Some wrestling shoes have extra studs which provide even more traction.
Wrestling shoes are manufactured from a wide variety of material such as; mesh or leather. A wrestler should consider how their feet behave inside a shoe to help them decide which material to go for. If your feet tend to get hot and sweaty, then mesh would be a better option for you. Mesh will allow your feet to breath while inside the shoe and diminish and slipping around inside the shoe caused by sweaty feet.
For a more full on protected feel, leather is a better option. Leather shoes will have a sturdier, more durable feel than mesh. A sturdier leather shoe will offer more support for weak ankles and arches but will make the feet feel hot and smothered. Every sport has its injuries and wrestlers need to watch their big toenails when purchasing a pair of shoes.
If you are prone to sweaty feet then it is advisable to use mesh shoes to promote better air circulation. Fungal infections thrive in damp environments and are highly contagious.
Do Wrestling Shoes run big or Small?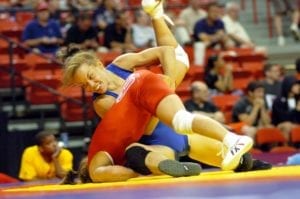 The wrong pair of wrestling shoes can lead to injury and distract the athlete from the match. A good pair of shoes will provide an athlete with enough flexibility and necessary traction needed to perform at their best.
Wrestling shoes lace up at the ankles and in most cases, wrestling shoes run smaller than a regular pair of sneakers. For this reason, you will need to add anything from a size to a size and half when purchasing a pair of wrestling shoes.
Please keep in mind that every sports brand will have different sizing and recommendations. Nike shoes are known to run a size smaller than other brands while Adidas is only smaller by half a size. The shoes should be light yet supportive which is why most wrestling shoe sizes will run smaller instead of bigger.
The soles of a wrestling shoe are fragile which means there is no extra cushion like feel. The soles are more for better grip than for support so in order for the shoe to have more support in the ankles, it needs to be as snug as possible.
Feet and ankles come in different shapes and sizes which can make it tricky to find the right pair of wrestling shoes. The best recommendation is to purchase a pair which is a half size smaller than your usual running shoes.
What Is The Difference Between Boxing And Wrestling Shoes?
Wrestling shoes and boxing shoes appear to be one and the same type of shoe but there are some minor differences between the two. Boxers stand straighter than wrestlers and are also more prone to falling which can lead to damaged ankles. For this reason, boxing shoes have a higher ankle than wrestling shoes in order to protect against ankle injuries and provide extra support. The soles of boxing shoes are smoother than wrestling shoes because boxers need to move quickly on the canvas.
They do have minimal texture and grooves which provide slight traction but not half as much as wrestling shoes have. Wrestlers need a better grip on the canvas especially when in a clinched or grappling situation. Some wrestling shoes have studs on the soles for even better grip on the wrestling mat. Boxing shoes are generally not available at your local sporting goods store but wrestling shoes are more readily available and can be used instead of boxing shoes.
Boxing shoes are a more sophisticated version of wrestling shoes and are mostly made from leather or suede material. Synthetic material boxing shoes are also available and some brands incorporate mesh into their design to allow for better air circulation and less accumulation of sweat.
Conclusion
If you are a serious wrestler then you need a serious shoe. The fit of the shoe is extremely important and is paramount to the wrestler's performance. An ill fitted shoe can lead to injury and cause distractions during a pivotal moment in a match.