FG soccer Soccer cleats are essential when you are going to be playing one of the most popular sports in the world today. The best soccer cleats are designed to give you optimal traction no matter what the condition of the pitch you are playing on. The cleats on your shoes are protrusions at the bottom which is what provides that traction you desire. In this article, we examine the different types of soccer cleats that are available. You may wish to look at our review of the top indoor soccer cleats.
We consider the material they are made from, the different lasts or styles available, that what kind of traction they offer you, and what surfaces they are perfect for.
The shape and style of the cleats or studs will make a huge difference in the way you play, and the stability they will offer on the pitch. After extensive research, reading numerous online reviews, watching YouTube videos and checking out customer's comments on popular sites, we have come up with a list of the ten most popular soccer cleats on the market in 2019.
View the Best Soccer Cleats for Midfielders, Defenders and Forwards
What to look for when Buying Soccer Cleats
Soccer is the known as the Beautiful Game around the world and it is one of the most popular and played sports there is. No matter if you are young or old, new to the game or a professional, you need a great pair of soccer cleats to enable you to get the most out of your game. When you are considering which cleats will suit you there are a few things you need to consider. If you play Lacrosse, we've completed a review of the top lacrosse shoes you might be interested in.
The type of surface you will be playing on, your own style of play and the position you will be playing in are just three of the important factors to consider. Material and sole construction of the cleats are two more important considerations.
Different styles of cleats are designed for different aspects of the game.  From control to power and speed are all needed when playing soccer, but when you play in different positions one may be more vital than the other.
Ground Type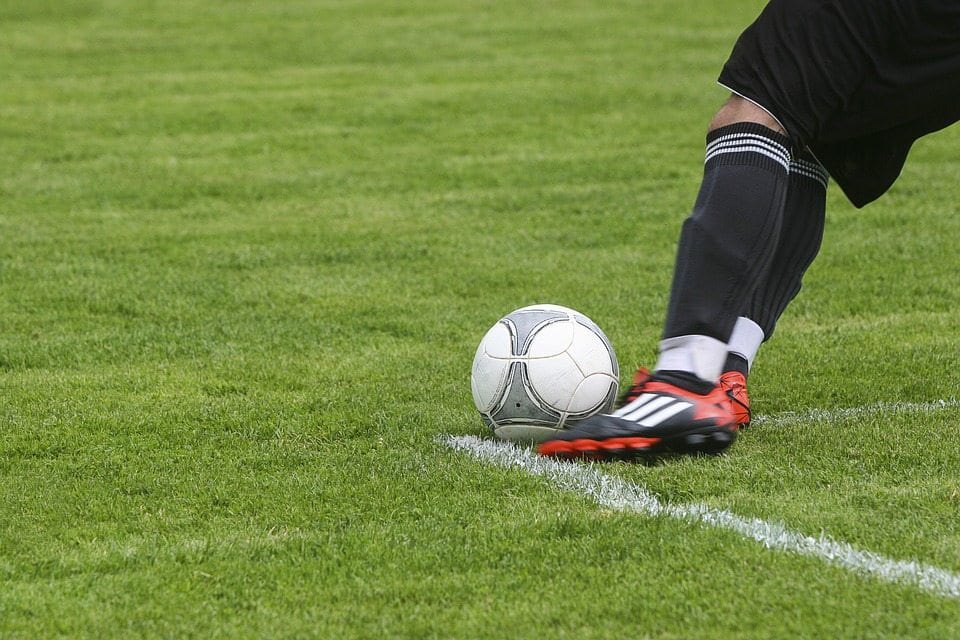 Their studs are designed to cut into the ground giving you a lot more traction in these conditions. AG or artificial ground cleats are one of the latest editions to the soccer cleat family and as there are a lot of players who now play the majority of their games on artificial pitches, these are turf surface shoes are in demand.
Although VI FG soccer cleats can be used on artificial ground, AG cleats should not be used on firm ground natural surfaces. HG or hard ground cleats are for those that play their soccer on hard, dry surfaces. They usually feature conical studs that are designed to allow you to have great balance and control. These types of cleats can also be used on firm ground pitches.
Materials
There is a range of materials that are used in the manufacture of soccer cleats ranging from K-leather or kangaroo leather to purely synthetic materials. All of the different materials have their pros and cons and the type of material you prefer will depend on your own tastes and preferences. K-Leather is one of the most popular materials used in the high-end soccer cleats. However, the price of cleats that use this kind of material is rather high.
But the up side is that this material molds to your foot and provides exceptional durability and comfort in your boot. Natural leather is usually calfskin or goat level and these give you shoe a great feeling and a lot of durability. They can, however, be slightly heavier than other boots and they are a lot more expensive. Synthetic leathers are the cleats of the future.
Nike and Adidas have adopted this kind of material to produce their high-end performance shoes which, although do not give you the natural and soft touch of the genuine article, technology is enabling it to become more and more like real leather in these aspects. Synthetic and mesh materials are a new and completely different type of uppers.
They are thinner, lighter and often a lot less expensive than their leather counterparts and are a favorite of new soccer players. Breathability and durability of the shoe are high and make them very popular. Knit is a new introduction to the soccer cleat scene with Flyknit providing a deft touch and feel when it comes to ball control
Sole
The sole of the shoe is imperative and hold the key to your stability and performance on the pitch. The structure and design of the studs from conical studs to the blade, as well as the manner in which they are configured on the sole plate, will make all the difference. Different positions require different configurations of studs, some will allow for explosive runs, some for firm traction to enable you to plant your foot nicely and clear the ball from your lines.
Best Cleats for Soccer Midfielders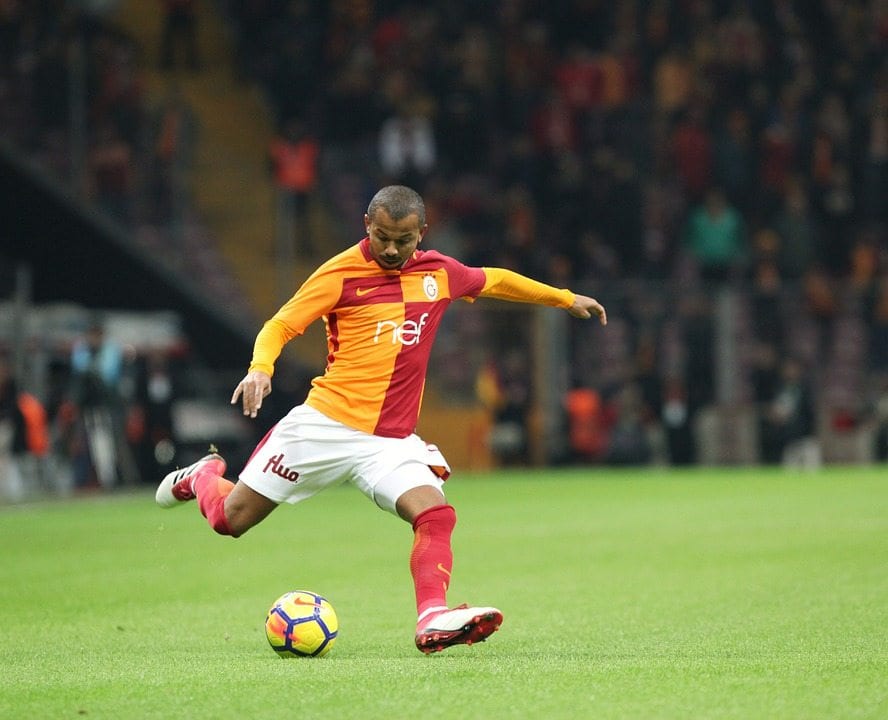 When you are a midfield player you might be an attacking midfielder or a center midfielder and each of these positions require different skills and different types of cleats. An attacking midfield player will require a cleat that allows for exceptional creativity. These are the soccer players that create the chances that lead to goals. They also have the double responsibility of defense and goal scoring.
Ball control in this position is vital, so having a cleat that allows for the best touch and feel, as well as superb traction is essential. The center midfielder, on the other hand, needs to have a boot that offers speed, as well as great touch and superb traction. They also need a cleat that is extremely comfortable as they are the work engine on the field, moving up and down at great pace and always on the go, from defending to scoring.
Some of the great midfield soccer players include Gennaro Gattuso, Steven Gerard, and Andrea Pirlo. All of these soccer players have the killer instinct needed to score and the tenacity to stick to attackers and defend like trogons. This is one of the most vital positions in soccer encompassing the whole spectrum of skills and an all-around boot is the best for midfielders.
The NIKE Tiempo Legend VIII FG soccer cleats are one of the best pairs of cleats for midfielder soccer players around giving optimal control coupled with exceptional traction.
Top Soccer Cleats for Defenders
Defenders whether they be left or right defenders, are the backbone of any soccer team. Often this position on the field is underrated but it is by far the most difficult, and influential positions on the field of play. Fullback is there to defend their goal against players like Lionel Messi and Christiano Ronaldo, this is not an easy task.
They are also required to get down the field and provide the soccer balls to these attacking players, giving them opportunities to score. Along with midfielders, these are playmakers on the field. Fullbacks or defenders require cleats that offer consistency. They need a cleat that offers all-around performance.
Touch and feel are essential as they are fast moving and need to be able to control the ball with precision. They also need to be able to speed up and down the field, providing the perfect scoring opportunity for the forwards, while defending their goal with tenacity at the other end. Traction in a defenders boot is vital.
They need explosive push-offs and firm stances when dispatching the long ball upfield. When looking at a soccer cleat that offers all of this and more you can look at the PUMA One 17.4 VIII FG which combines explosive speed with touch and is extremely lightweight, designed for those players who are constantly on the move.
What Soccer Cleats are Best for Forwards?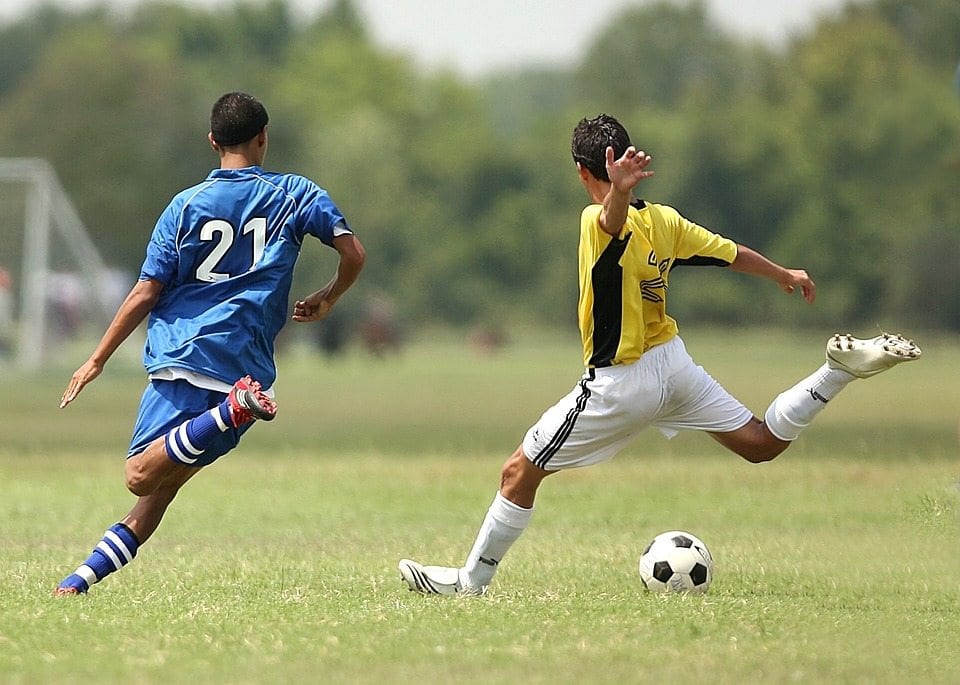 This is the showcase player on the field. The ones that score the goals. They are creative and fast and need to make the speedy runs, tacticals, and precision passes as well as powerful shots at goal. Lionel Messi, Oscar, and Cristiano all have one thing in common. They are the creative geniuses who mastermind the perfect attack that results in spectacular goals. The ideal boot for this type of player is one that has exceptional touch.
This is vital if you are going to inspire that one moment of magic on the field that wins the game. You need to be able to control the ball to get past the dogged defenders who will be marking you one on one. Power is another essential in a forward players boot. You must be able to make that one shot count. Striking the ball with great power is what scores goals.
Style is another factor. Your boot must instill a sense of foreboding in your opponents, telling them that you are here to do the business. A great boot for a forward player and one that the little master Diego Maradona along with a number of other greats used for generations is the Adidas Mens Copa Mundial soccer cleat.
Let's have a look at the top soccer cleats that will ensure that you perform at your very best on the pitch no matter what the surface conditions are:
View the Best Soccer Cleats in 2019, Below.
Conclusion
Having the best pair of soccer cleats that will offer you the traction, support, and stability you need when taking that all important shot at goal is priceless. The Beautiful Game is one of the most popular sports around the world and everybody loves to play, from men and women to children.
Many manufacturers are using modern technology to design their soccer cleats to offer the best in traction which scientific stud configurations designed for speed players, defenders, and midfielders. They are also making their cleats more comfortable and supportive to prevent injury or foot issues from developing.
A lot of professional players have also come to the party, giving their insight into design and structure of soccer cleats. If you are a serious player or just somebody who likes to kick the ball around on weekends, having the right soccer cleat will make your experience more comfortable and enjoyable.
It will help you to lift your game to the next level and give you that added ability to control the ball properly, to shoot with more power and to dribble with dexterity.
Expert Tip
Even if your Adidas Mens soccer cleats fit comfortable first time, try to give them a little break-in period during practices before taking to the pitch for a match. This way your cleats will be sure to give you the best performance on the day.
Did you know
Nike is a well-known brand but not many people know the origin of the name. The shoe was named after Narki who was the Greek goddess who personified victory.
If you want to read more about the importance of Soccer Cleats on different surfaces – read this study.