What kind of Shoes do School Teachers Wear?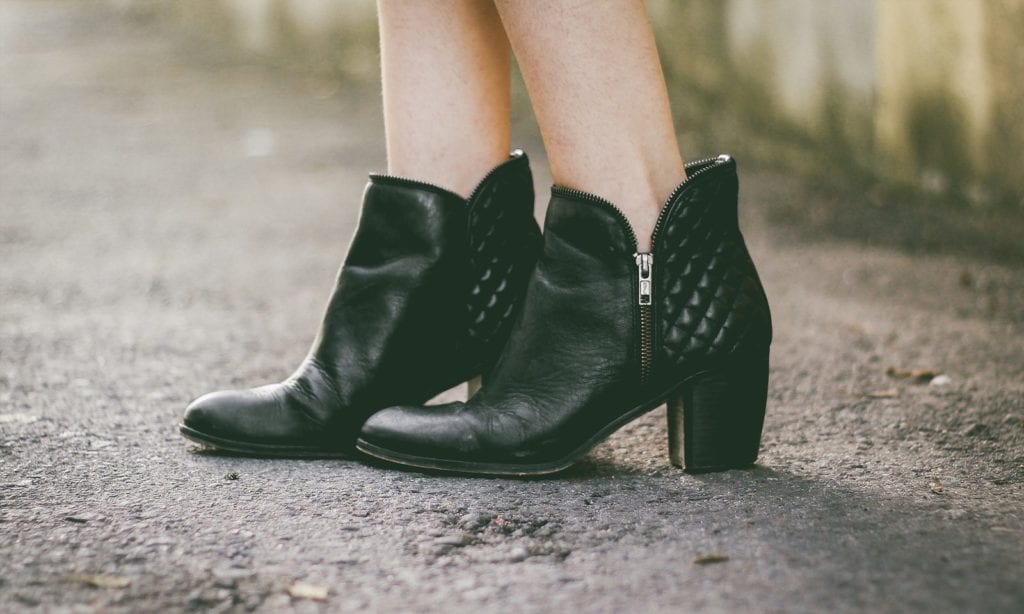 Introduction
School teachers need shoes that are supportive and comfortable as well as offering stability and breathability. All of these features are necessary for teachers who spend the majority of their day standing or walking. Wearing the correct footwear will keep their feet well protected and comfortable will help them to avoid developing foot issues.
How to Pick Shoes for Teaching?
Choosing the correct footwear for teachers is essential to their wellbeing. The best shoes that are designed to be used by people who spend their day standing or walking, such as teachers, are a very important part of a teachers outfit. Teachers spend their day standing so they need an ergonomically designed shoe that is built for comfort and support.
This will help them to reduce the chances of them developing foot issues, and cushioned shoes with firm soles that are specifically constructed to offer shock absorption and flexible are the shoe teachers need. At the same time, teachers need shoes that allow for air flow, in other words, the material used to construct them should be breathable and they should have enough width and depth to allow for movement in the toes.
Shoes that are designed to relieve the amount of pressure placed on pressure points on the foot as well as relieve any fatigue and pain felt from standing for long periods. Teachers shoes should also offer protection against falling objects or any other hazardous materials, while never restricting movement in the foot. The correct shoes will not only relieve pain, they will improve blood circulation, posture and have a lot of other health benefits to the teacher.
Top teachers shoes will not only relieve the pressure and pain felt by teachers who stand all day, they also will help to reduce tension and stress, which in turn will improve the teacher's mood and allow them to concentrate on what matters, teaching and improve their performance in the classroom.Some things to look for when choosing the right teacher shoes include:
Heel Height
Wearing high heels with sharp pointy toes is not a good choice for teachers, however, nor are flat shoes either. The best shoes are those that have a low heel, this gives them the most relaxed and very comfortable position for your feet during the day. Heels should not, however, be more than about 2″ in order.
Wiggle Room
The toe space that a shoe provides is vitally important in avoiding foot issues from occurring. Standing all day has the effect of causing your feet to swell up during the day, and if you are wearing a narrow shoe this can cause the shoe to tighten around your foot causing a lot of pain and discomfort. Choosing a shoe that has a little wider fit and more depth to allow for your toes to have room to move you can avoid many foot problem from developing, including bunions and hammertoes.
Weight
Heavy shoes tend to put a lot of strain on not only your feet but also your lower back, knees, and hips. This strain can cause a teacher to feel fatigue as well as pain towards the end of their working day. Heavy shoes will also limit the mobility of your feet and restrict the range of movement which can also lead to injury and accidents.
Breathability
Keeping your feet fresh, cool and dry will enhance the comfort of your shoe. Breathability of the upper materials of the shoe is very important, especially if you are living and working in a hotter climate. Moisture-wicking lining is also good for keeping your feet dry. All of these features will prevent you from developing foot issues such as athlete's foot and more.
Soles
Soles on teacher's shoes should be supportive, offer shock absorption and be flexible enough to allow for a full range of movement.
Arch Support
Every person has different needs in shoes and the type of support they needed. Arch support is vital for any person who suffers from flat feet, or fallen arches. A great fit and excellently padded insoles, or better, shoes that allow you to remove their insoles and replace them with orthotics is a great option for teachers.
Padding
Padding is vital. However, too much padding on a shoe can also lead to having reduced range of movement or bulkiness. Having padding that is made from materials such as foam that does not add extra weight to the shoe but also offer the best support and comfort is a great option here.
Closure
Not a very often thought of part of a shoe, it is vital that the closure of the shoe keeps your foot firmly and securely ensconced in the shoe of your choice. No matter if you are looking for a lace-up or slip-on shoe having a closure, or securing system on the shoe is important.
Although laces and Velcro or the two most popular forms of closure you can also look at buttons and buckles, especially if you are going to be wearing sandals, they must, however, secure the foot into the shoe properly to be effective.
What is a Good Tennis Shoe for Teachers?
A good tennis shoe or sneaker for a teacher is one that offers support and comfort. A great tennis shoe will offer great padding in the midsole and support for the heel and forefoot. This makes them a great choice for any person spending their days standing or walking and perfect for any teacher to use.
Are there Shoes for Male Teachers?
There are many different types of shoes on the market for male teachers including men's loafers, slip-on, classic oxford style lace-ups and sneaker styled shoes. Many of these shoes are constructed from leather uppers and strong, flexible rubber soles that offer good traction. They also are supportive and comfortable helping men deal with various foot issues and preventing fatigue and pain.
Conclusion
Whether you select tennis shoes, classic styles oxford loafers, wedges, lace-up or slip-on or even sandals, selecting a shoe that fits perfectly, offers the right amount of padding for ultimate comfort along with great stability and protection, the shoe that any teacher will love is one that offers all of these features and looks good at the same time.