10 Best Cheap Running Shoes in 2021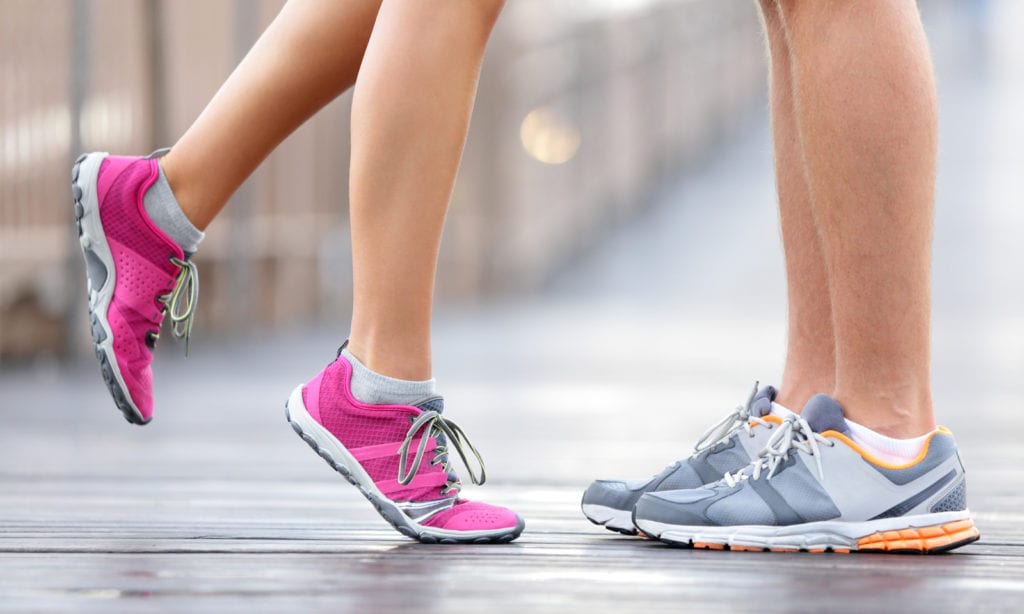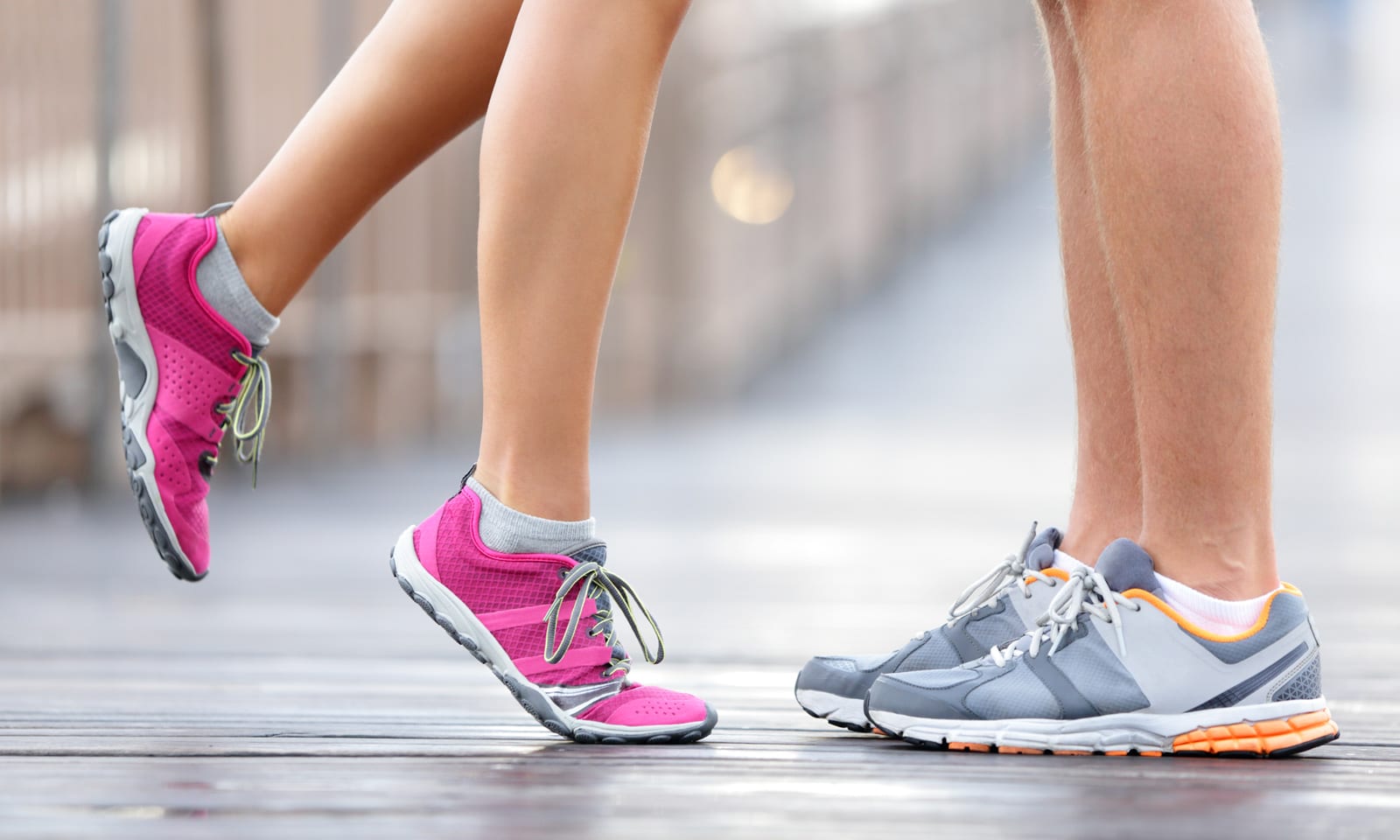 Finding a good running shoe that is durable and will go the distance and be affordable at the same time is a hard task. For a shoe that ticks all the boxes, you may be feeling daunted and thinking that it is normal to have to pay top dollar prices. Thankfully, this is not necessarily the case. There are a good number of cheap shoes out there now that are made specifically for running that are also very affordable and just as durable and performative as the best models out there.
What you need depends on a number of different factors. How far do you run, how often do you run, are you female or male, where do you run and why do you run? If you have the answer to all of these questions, then matching them up with your foot size and running shoe should be an easy thing to do. However, not everyone has thought about it in that much detail. Find the answer to these questions, and you have won half of the battle. There will be a shoe out there that is bespoke for you!
So, don't worry, and read on below if you want to see a selection of the great running footwear options out there for purchase.  Now, with so many types of running shoes for men and women available to purchase at such a variety of prices, how can you tell what is what and where to make your final selection? Below are ten of the better quality cheap running shoes around at the moment that offer durability and comfort for a price that won't break the bank.
View the Best Cheap Running Shoes, Below.
1. Aleader Women's Quick Drying Water Shoes
The Aleader Women's Quick Drying Water shoes are a versatile product that provides an excellent option for a high standard running shoe. They are waterproof, made from a light mesh material to enable quick drying of the shoe and they are built with comfort in mind. This shoe is a good option for people who need a bit of extra cushioning on their feet while undertaking their running adventures. You will be able to explore a number of different terrains, including water if you wish, comfortably and without having to worry about wearing down the shoe from exposure to a rougher environment. It is designed to last and stay durable.
This running shoe is good value for money, a fair price and a product that really delivers what it says it will deliver. It has great reviews to back it up and can be worn wherever and whenever.
Check Price on Amazon ➞
2. adidas Originals Men's Cosmic 2 Running Shoe
The Adidas Originals Men's Cosmic 2 Running Shoe is another classic running shoe from renowned sports brand, Adidas. You know that you are getting a product that you can trust from such a well-known brand, and this shoe is no exception. It comes in a variety of colors and is definitely designed to mold to your foot comfortably for the ultimate running experience.
It is made from a durable material while maintaining a lightweight exterior, therefore not feeling too heavy or impeding on the foot while being worn. The interior is tailored for comfort, including a soft lining so that the foot is well cushioned and well protected from the terrain outside.
This is an affordable yet high quality running shoe for men. It has been designed for comfort, and it comes in a variety of patterns and colors to suit individual tastes and preferences also.
Check Price on Amazon ➞
3. Saucony Men's Cohesion 11 Running Shoe
Saucony Men's Cohesion 11 Running shoe is another great running shoe. It is fairly priced, though some patterns are more expensive than others and seems to be good value for the money you pay for the pair. Made with a rubber sole and a synthetic outer material, they are semi-permeable and more than durable. They are a shoe that have been designed to last and keep your feet comfortable and pain free.
The shoe comes in a variety of patterns and designs which are neutral and appealing. They are designed to be extra supportive and soft and breathable, so you don't have to worry about excessive foot odor as a result of sweating while running.
This is a nicely designed shoe that is priced fairly and provides variety in terms of the design and the patterns available. Though it says it's for men, the patterns are so neutral that it could be suitable for women also.
Check Price on Amazon ➞
4. New Balance Women's Foam Running Shoe
New Balance Women's Foam Running shoe is made from synthetic and mesh material, which makes it a breathable and water-resistant outer shoe. This means your feet will not overheat and you can wear them in a variety of different terrains while out on running adventures. It also means that the shoe is very easy to clean, machine washable in fact. Though always check the manufacturer's recommended instructions for taking care of your running shoe so that you don't break them unnecessarily.
They come in a variety of designs and patterns, much more so than other running shoes on the list. The price is also reasonable and around the average price for top quality running shoes on the market today.
This shoe looks good and feels good too. It is made for comfort and has extra padding and a thick sole that takes into account the impact of the heel and toe while running.
Check Price on Amazon ➞
5. Champion Women's Gusto Cross Trainer
The Champion Women's Gusto Cross Trainer running shoe is quite a pretty looking shoe that comes in a good variety of design choices to suit any taste or preference. It is designed specifically for women, and that comes through in the color choices available. On top of this, it has a memory foam insole in the shoe itself which means your feet are cushioned and pampered and there is less chance of them becoming irritated over the prolonged wearing of the shoe.
In fact, they will be supported even more so by the arch shape and backing of the shoe itself, which definitely has been designed to offer optimum ankle support.
It is a very affordable option for the female runner. Not only is it soft and comfortable, but there are so many designs to pick from that you are spoilt for choice.
Check Price on Amazon ➞
6. New Balance Women's Trail Running Shoe
The New Balance Women's Trail Running shoe is a running shoe with a classic trainer design. It has laces to offer optimum ankle support alongside a cushioned inside and high back to provide further support as well. The outer material is mesh which means the shoe itself is very breathable and offers odor control, and temperature control of the foot while running.
It comes in a variety of sizes and patterns and colors which means there are a good variety of options to choose from if you like the shoe but don't like the first color or design. Which let's face it, a lot of people base their purchase choice on design and rightly so. If you don't like the look of something, you are much less likely to buy it!
The New Balance Women's Trail running shoe is definitely fit for purpose, comes in a variety of different colors and styles and is very, very affordable. It is a great option for someone on a budget looking for a top quality running shoe to accompany their feet.
Check Price on Amazon ➞
7. Saucony Women's Cohesion 11 Running Shoe
Saucony Women's Cohesion 11 Running shoe is fairly similar to the men's version mentioned above. It too is fairly priced, though some patterns are more expensive than others, and seems to be good value for the money you pay for the pair. The main difference is in the actual patterns available, these ones having been deemed more female than the male alternative. They are made with the same synthetic and mesh materials and rubber sole, which means they are just as durable, so you don't need to worry that they are more flimsy or less hardcore just because they are built for women and not men.
The shoe comes in a variety of patterns and designs which are neutral and appealing. They are designed to be extra supportive and soft and breathable as well which means your feet will be running on a soft cushion and well protected.
This is a really good running shoe which comes in a variety of different patterns and is designed to be as comfortable as possible with as much support as you could ever possibly need.
Check Price on Amazon ➞
8. TSLA Men's Knit Pattern Sports Running Shoes
The TSLA Men's Knit Pattern Sports Running Shoe is very affordable and of a very high quality. It looks good and different to other shoes available on the market which makes it stand out that much more. It is made from mesh and synthetic materials which makes it breathable, semi-waterproof and very comfortable. The comfort it boosted somewhat by the cushioned rubber soles on the bottom of the shoe.
This means that your foot will not suffer on impact when running fast and running hard. Instead, it will be extra protected, and you will feel comforted that they will not become damaged as you run.
It is a very comfortable shoe that is designed to protect your foot while you run on a variety of different terrains. It comes in a number of different styles, so you are spoilt for choice.
Check Price on Amazon ➞
9. KEEZMZ Men's Running Shoes
KEEZMZ Men's running shoes are lace-ups and have high backs to offer that little bit of extra support for your ankles and heels from the shock impact of heavy running. They are lightweight and breathable which makes them a very attractive option for a running shoe as you don't want your feet to get too hot and therefore unnecessarily uncomfortable.
The shoe has good reviews from a lot of previous customers, so you know it has been and remains to be a popular choice. They are also trendy enough to double up as a casual wear shoe, which is another tick for the pros box.
This is a good priced running shoe that is true to its purpose. Though extremely lightweight, that only adds to the pros column as you will feel like you are wearing feathers while still having feet that are completely protected from the running impact and rougher terrains.
Check Price on Amazon ➞
10. TSLA Men's Minimalist Barefoot Shoe
TSLA Men's Minimalist Barefoot shoe is more gender neutral than it lets on, though it is marketed for men. It comes in a variety of patterns and designs which is great for any customer looking for something a bit more bespoke. They are also fairly priced for such a good quality running shoe, definitely at the lower end of what you might pay for good quality.
They are made with extra grip on the sole so that you can run in all types of weathers while feeling safe and supported. They are also waterproof and dirt resistant, which means they are more durable than other makes and models of running shoe and they require less maintenance as well.
The TSLA Men's Minimalist Barefoot shoe is a stylish running shoe with lace support and a strong sole to reduce the impact of hardcore running. It is sleek and breathable, which adds to the overall comfort of the product.
Check Price on Amazon ➞
Cheap Running Shoes Buyer's Guide
Having digested all of the product reviews, you may still be wondering which one suits your running style? Remember to think about the how, what, where, when and why. If you are still coming up blank, read on below for some other factors that you may not have considered.
What Type of Runner are You?
There are lots of different types of runners. All those different types of runners run on different types of terrain. You get the picture… What kind of runner are you?  Is running your hobby or is it your passion? Are you doing it to support a friend, or is a part of your daily health routine? How serious you are about running will determine how serious you need your running shoe to be. If you run every day and therefore wear and use your running shoe every day, you will obviously need something to support that.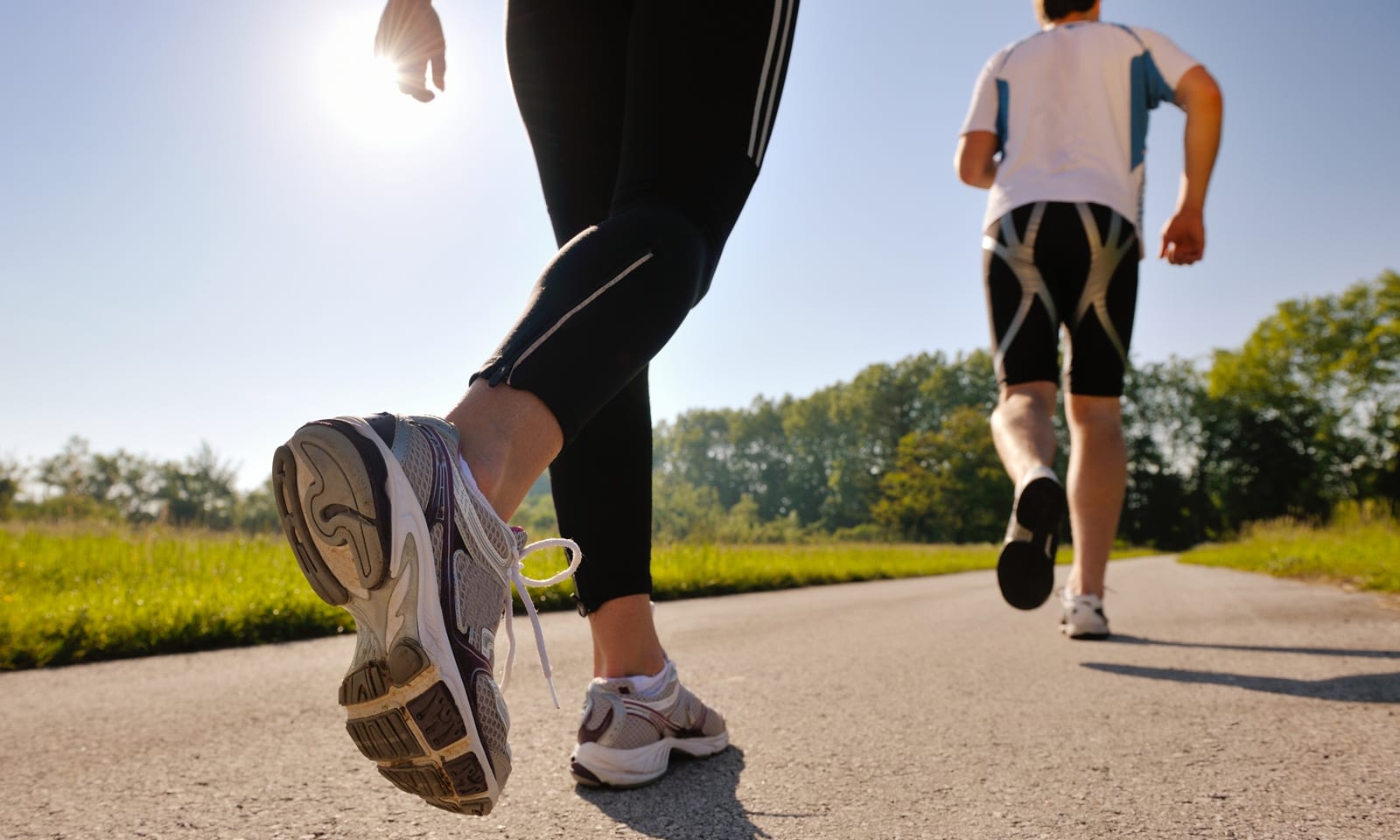 The shoe will need to be more durable, have a hard sole and be washable. If you run as a hobby from time to time or a few times a month, then you probably won't need to splash out on a mega expensive, mega top of the range running shoe that is just going to sit unused in the cupboard for half of its life. Be realistic with yourself and with your purchase. Only you know how much and how often you are going to use your running shoe.
Try Before you Buy
Try before you buy may sound a bit cliché, but it cannot be more true for a product than when you come to purchase running shoes. This is one of those cases when going to a shop and physically trying on a range of different styles and designs is definitely, inarguably beneficial to you. It has more advantages than purchasing shoes online, which may not fit correctly, and maybe all the wrong shape and you will have no-one there (aka a fully trained sports shop assistant) to help you realize this.
There are so many different sizes, styles, and materials and you need to remember that your foot is different from everyone else's foot in the world. Therefore, the shoe that suits your running buddy will probably be entirely wrong for you.
Material
The material is everything when it comes to finding a good, affordable running shoe. The material of the shoe needs to match up to the type of runner that you are. If you run on rough terrain, you will need something a bit tougher. If you run around the block, chances are you probably need something a bit lighter and more breathable.
The key points to look for when selecting a running shoe material are the following:
Something that is breathable.
Whether or not you need it to be waterproof.
Something hardy and durable.
Something supportive.
The outer layer of the shoe can be made from a number of different materials.
Leather or Synthetic Leather: Breathable, durable and comfortable. Quick drying and cleans easily.
Nylon and Mesh: Breathable, odor resistant and durable.
These are the most common. Inside the shoe is a different story. Lots of running shoes will be cushioned inside, and some may even contain memory foam. How comfortable you need them to be, depends on how often you are going to wear them and how long your runs are.
How long do Running Shoes Last?
A good pair of running shoes should last for a fair few hundred miles. However, it does depend on how you use them. This means at least three to four months, but it varies from runner to runner. For example, a pair of running shoes that is used for trail running through rough terrain or cross country style activity will not last anywhere near as long as a pair of running shoes used for a light jog a few times a week.
How Should Running Shoes Fit?
Though it may sound contrary, running shoes should not hug your foot perfectly. There needs to be some breathing room in the shoe itself in order for your feet to be able to breathe and move around as you take the impact of running. If your feet are tucked in perfectly, there is more chance, owing to the nature of the exercise, that your feet become tired and injured.

When to Replace Running Shoes?
Running shoes, just like other types of shoes, should be replaced when there is noticeable wear and tear. A running shoe needs to be intact, without holes or tears, with the sole intact and all of the material fully functioning. If this is not the case, the running shoe will not function properly, and performance will be lowered. Your foot will suffer as a result of this.
Expert Tip
Pick the right sole for the type of run that you are doing. Hard soles provide a more significant support for higher shock impact and are therefore more suitable for runners that travel on rougher terrain. Soft soles are for less hardcore runners and provide a different type of support.
Did you know?
The running shoe was actually invented over 100 years ago, however, it was just called a sneaker. This was when the association between the classic sneaker and its use in athletic sports was finally realized, and the brand shifted, moving more towards targeted audiences such as runners and other athletes.