Whether you are looking for suitable shoes as a mountain bike rider, performance road biking racer, or just simply somebody who likes to cycle, you need the best cycling shoes you can get to offer you the comfort and support you need when riding. We take a look at the different types of cycling shoes on the market, looking the different cleat systems and how they work with the city bike to help you power pedal.
We look at the material used in their construction taking into consideration their durability, stability, and breathability The type of bike cleats, design, and style of the shoe and their weight will all determine how they will benefit you as a rider, no matter what type of riding you do from indoor riding, spinning or taking the long trail cross country.
For cross country running shoes click here. Choosing the right shoe to meet your requirements is essential if you want to get the most out of your cycling weekly and we are here to help you with our list of top ten cycling shoes on the market in 2020. Need to know where to start? Read our buyers guide and beginners guide down below. Are you a Tennis player? Check out our review of the top tennis shoes.
View the Best Shoes for Cycling, Below.
Cycling Shoes Buying Guide
When you take up cycling, you need to get the right equipment, including a quality bicycle, clothes and of course cycling shoes. When deciding what road shoes to buy you need to consider the material that they are made from, including the soles, uppers, and outsoles. The cleat system is also very important to take into consideration, especially due to the fact that the cleat systems have to match the pedals that you have on your bike.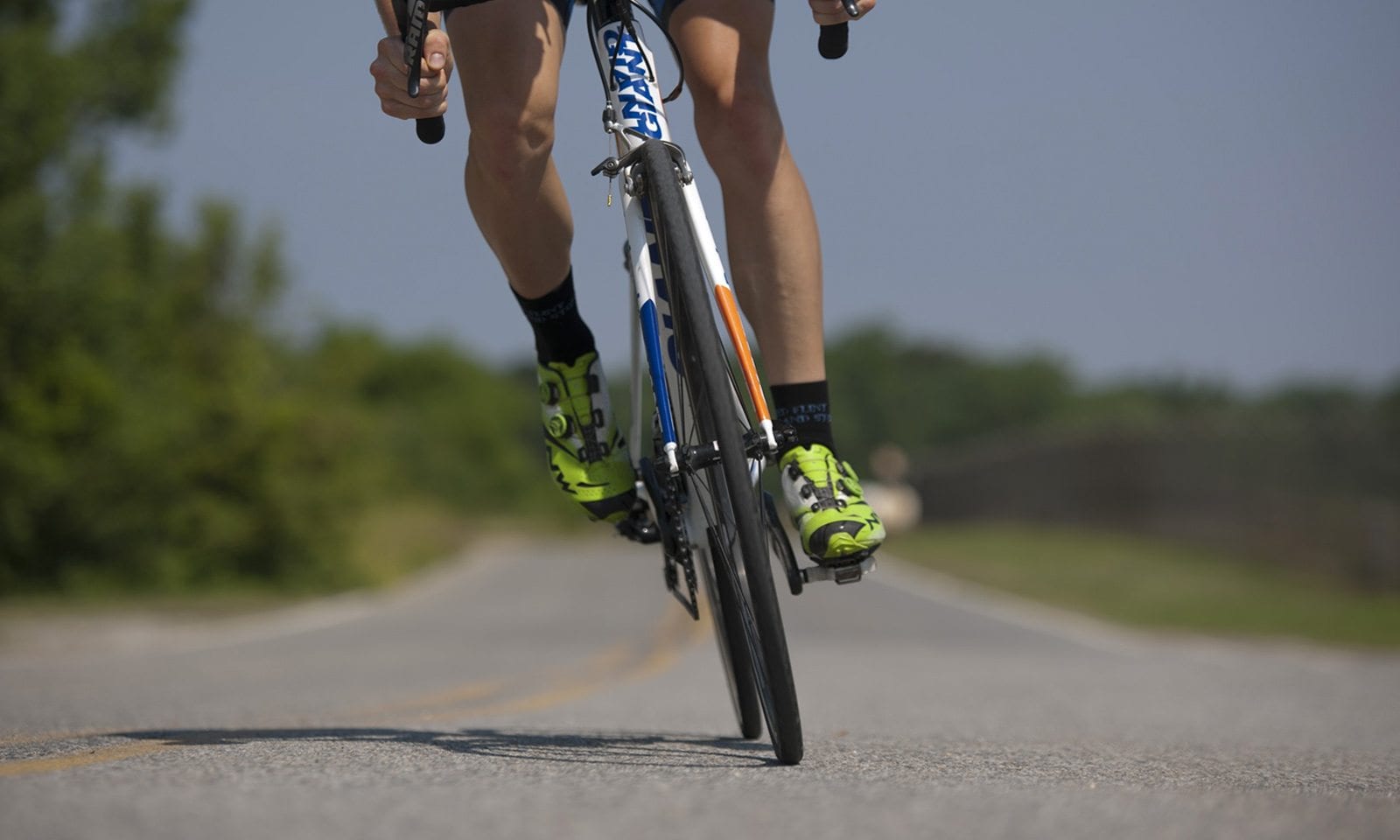 Although there are a few brands that are compatible with any type of pedal system, they are not the norm. Another aspect that you need to consider is the gender-specific qualities of each shoe. Just like a woman will select a bike that is specifically made for her, but also a shoe that is designed to complement a woman's foot for women's cycling. Read on for the full road biking shoe buyers guide!
Material
The material of the shoe is important. It should be lightweight and highly durable as well as being flexible in the uppers to mold to your foot and stiff and rigid in the sole to ensure that you get the most power out of you're pedaling efforts. Many of the road racing bikes have ultra-light carbon fiberglass soles that are designed specifically for pedaling and being on the bike.
Whereas, the mountain bike shoes are a little less lightweight and often have a rubber outsole and sole with the option of having spikes in the toe area. This is because mountain bike riders often have to get off their bike and push their bike or carry it over the most difficult parts of the trail you are riding.
Uppers on road bikes and mountain bike shoes should offer you a lightweight, durable material such as synthetic leather and mesh. On mountain bikes, the material of the shoe should also prevent mud from sticking to them and be waterproof shoes in nature.
Gender
Having a gender-specific shoe is important as men and women have different types of feet. Women tend to have narrower and smaller feet and need more support in the midsole than men do. This means that a lot of the ladies shoe on the market feature a narrower fit.
Men tend to have wider feet and need to have a wider foot and toe area. Both, however, should have adequate support in the heel and midsole and both should have stable, stiff soles to enable them to get the most power when pedaling.
Cleat System
The cleat system that you use will depend on what type of biking you are going to be doing, we take a look at the two most popular forms and how to use the cleat system on both road and mountain bike pedals. As well as those who use clipless pedals such as casual riders and commuters.
Road Pedals
These cleat systems are designed to be worn on the electric bike or hybrid bikes. They are not meant to be walked in at all and usually have fiberglass sole, which is stiff and rigid, great for power pedaling but not good for walking in. Road pedal cleat systems are designed for racing and riding long distances with.

Mountain Bike Pedals
These cleat systems are designed not only to be used when riding but also when walking. The soles of these biking or triathlon cycling shoes are not as stiff and rigid as a road bikers soles and often the cleat system on these shoes are tucked away in order to keep them away from the mud and the grime that mountain bikers are exposed too, especially when they have to carry or push their bikes over the rougher, muddier terrain.
They often have a bit of float in them, in that they allow for a little more movement of the foot on the pedal, this is because the mountain bike rider will not have a smooth rider like the road racer will.
Clipless Pedals
These are for people who are casual bikers; they like to ride or ride to commute. They will also have a cleat system that is tucked away and they clip into their road bike pedals, disengaging your foot is easy, just twist the heel, this is vital for commuters in particular as they will often have to steady themselves when at robots or stopping frequently along the road.
These bike cleats will often be on the balls of your feet and often you have double-sided pedals so you can mount from either side of the bike.
What are Cycling Shoes?
Cycling shoes are those shoes that are specifically designed and engineered for cycling. They are specialized shoes and come in a variety of designs, depending on what type of cycling you want to do. This includes road or track racing, Mountain biking or off road cycling, casual riding, touring or winter riding as well as indoor cycling and spinning… not to mention the tour de France!
The main features of any cycling shoe includes rigidity, this allows for the transfer of power from the foot to the pedal, weight of the shoe, way of attachment to the pedal, such as a cleat system, and the ability to use the shoe on or off the bike which is essential when mountain biking or trail riding.
Many of the high-performance cycling shoes offer a quick-adjusting system to tighten the shoe to your foot eliminating the need for laces, which can get hooked or caught up in the pedals. There are many different cycling shoes to fit the different types of cycling you enjoy. Below is a summary of the different types of cycling and the shoes that are specifically designed for them.
Road Riding
This is one of the most popular forms of cycling, whether it is casual riding or road racing. These types of cycling shoes usually have a leather and nylon mesh upper with a lightweight fiberglass nylon sole that fits securely on the shoes and pedal. The soles of these shoes are generally rigid and you will attach a cleat system to the bottom to allow you to fix your foot in the pedals for better pedaling efficient power transfer.
These types of shoes are not designed for walking, but for being in the saddle of the bike and are measured by their fit, rigidity, durability and the lightness of their construction.
Mountain Bike Riding
This is one of the fastest growing sports and is becoming ever more popular around the world. Mountain bike shoes usually use the two-bolt SPD-style cleat, which is designed to be used with a clipless pedal. Mountain bike shoes often have a less rigid outsole, which is designed for when the rider has to walk, run and push or carry the bike over the rougher terrain of the trails they are riding.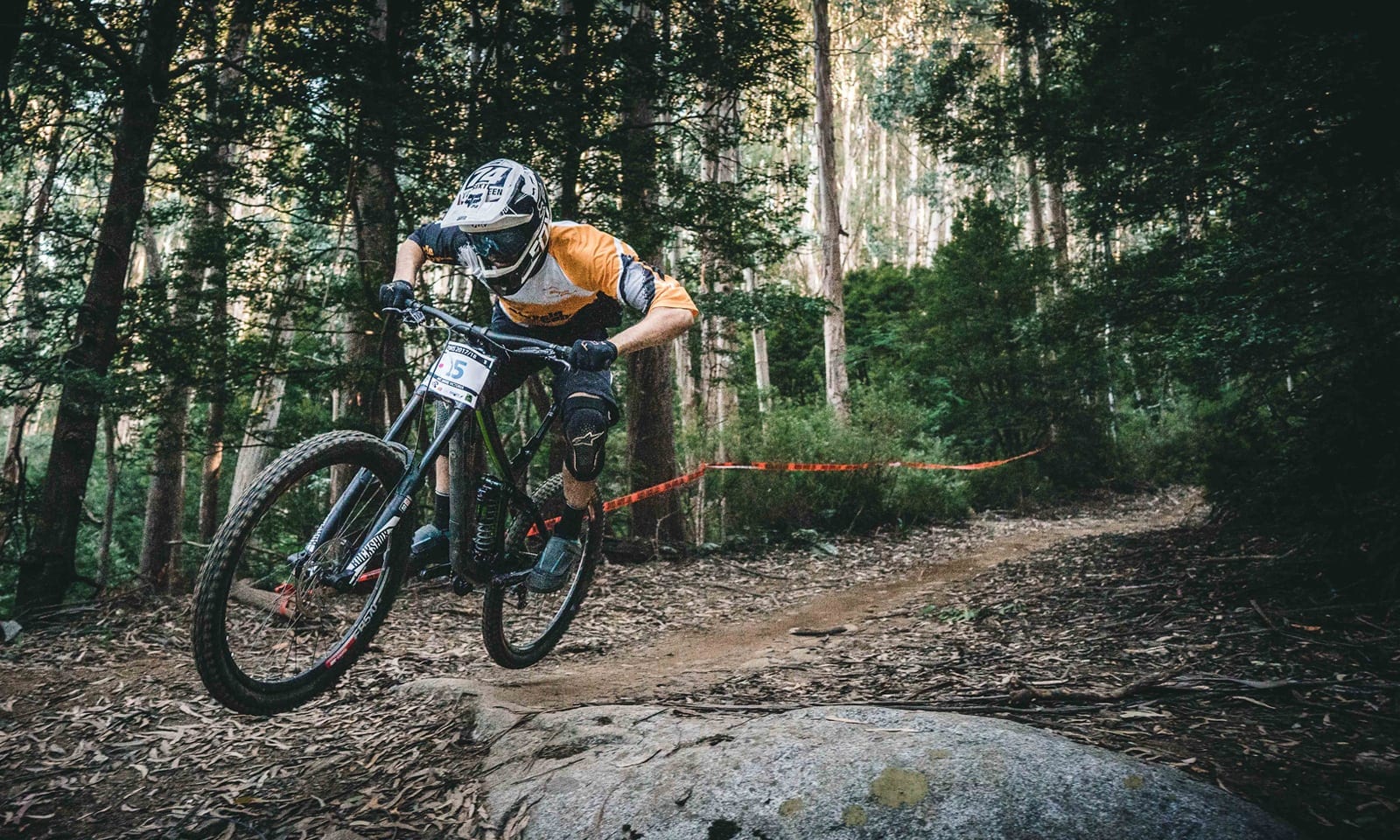 They will often accommodate two screw-in spikes on the toe to allow for better traction when walking. The insoles of and midsoles of the shoes are cushioned for comfort when riding and walking and the bike cleats that are used are usually depressed under the treads of the sole to ensure they remain clear of the ground when walking.
Casual Cycling
These are different to your standard road shoe in that they usually have a softer outsole that is less rigid and a heat moldable midsole for comfort. Read this study on the effects of cycling shoe outsole materials. They are designed with a lugged pattern on the sole to allow for walking. The shoe is designed to transfer energy from the foot to the pedal evenly and protect the foot against pressure points.
Clipless pedal cleats are usually used to allow for on and off bike use, the bike cleats are usually of the SPD types.
How do Cycling Shoes Work?
The basic tenant of a cycling shoe is that it keeps your foot securely on the pedal to ensure that you are able to get the most power with each upstroke. Setting up your cleats properly are essential to getting the most out of your shoes and cleat system.
Which Cleats are Best for Cycling?
There is no one best cleat for cycling, there are a number of cleats on the market and they are designed to be worn with specific pedals, and although there are a few exceptions to this, with some two-bolt systems being compatible across brands it is not the norm. When you select the best cleats for you to use, you will have to check which pedals you have to ensure they will work.
If you are set on a certain type of cleat, you can also change the pedal on your bike to allow you to use them though. The choice of cleat system not only depends on what type of riding you are going to be doing but also on your own personal preference and of course what pedals you have on your bike.
What are the Benefits of Cycling Shoes?
When you are engaging in any sport or activity it is always best to get the shoes that are designed for that specific activity such as basketball, indoor soccer (click for the top indoor shoes), outdoor soccer (click for the top 10), football, or cycling. Cycling shoes are designed to give you the best pedal power, keep your foot secure when cycling and allow you to get the support for your foot that you need when riding.
Having a pair of cycling shoes will help to prevent cramping when riding long distance, and will keep your foot securely in your pedals at all time. The cleat system ensures that your foot is stable and locked in and the stiffness of the sole and the rigidity of the uppers of these types of shoe will ensure that you get the best power transfer from foot to pedal making your cycling easier, more comfortable and more enjoyable.
Conclusion
A good cycling shoe will help you to take your cycling to a new level of competition. Choosing the right cleats to match your pedals and type of riding you do will determine what type of cycling shoes you will require, but no matter if you are a mountain biker, a road racer or somebody who just likes to cycle recreationally wearing the correct cycling shoes will help you to enjoy cycling a whole lot more.
Top Pick
Shimano is a top cycling shoe brand that delivers quality shoes to cyclists worldwide and the Shimano Men's Sh-r171 is no exception to that rule. It is engineered for excellence in road races and TT events and is our top choice of cycling shoes for 2020.
The features of these great cycling shoes enable you to get the most out of your pedaling power, with a lightweight design, stiff carbon-composite construction and synthetic leather and open mesh upper with a "Surround" upper pattern. All of these features are designed to keep your foot secure, ventilated and comfortable throughout your ride.
The dual-density insole of the cycling shoe offers you stability in the heel, which again allows you to power through long rides, and the dual hook-and-loop offset straps offer a pressure-free fit with a mechanical closure system that is easy to adjust and tighten. The cleats mounts are adjustable to fit any size foot, as it is a wide range. It is also designed for the best shoe-pedal fit on the market compatible with most pedals around.
Premium Choice
A racing style shoe that is designed for ultimate performance, comfort, and support and is a favorite on the pro cycling tours. The Sidi Shot weighs in at a mere 580 grams making it one of the most lightweight performance shoes around and the Microfiber Techpro and mesh upper with Techno-3 push system offers you a customized fit to ensure that your foot gets the support and stability it needs. The stiff carbon sole allows you all-weather comfort, great power transfer and superb support and stability.
With its striking looks comes an embossed graphic design, which not only looks great but also offers added airflow around the shoe. The stiff carbon construction enhances your performance taking it to the next level and gives you that competitive edge you need when racing. A sliding vent at the toe of the shoe offers added ventilation and allows the rider to decide on the level of airflow they require.
The heel pad and toe guard on the shoe are removable and replaceable. This might be one of the most expensive performance shoes on the market; however, the features they offer along with the durability and quality of the shoe make it our premium choice and well worth the money.
Great Value
The Shimano Women's SH-RP2W is designed for the female rider who is just starting out on her cycling adventure, it is perfect for those beginners who don't want to spend a fortune on cycling shoes but want something that offers them all the features and quality that they can get for their money. A shoe that is designed for the casual or recreational rider, it offers a stretch-resistant synthetic leather upper to keep your foot stable and secure while riding and the shoe is very well ventilated to keep your foot cool and dry.
The triple asymmetric strap spread allows for great closure that spreads the force evenly and does not push unnecessary pressure on the foot's pressure points. The fiberglass-reinforced nylon sole offers exceptional stiffness for great pedal efficiency and the shoe offer gender-specific features such as a narrow heel cup with reduced volume, smaller toe box and extra support at the instep.
Compatible to be used indoor during spinning classes or outdoors, the wider cleat offers a wider adjustment range and makes it compatible with most pedals. The cleat is 2 or 3-bolt compatible. Exceptional features, great looks, and very reasonable pricing make this our great value choice of cycling shoe for 2020.