The best shoes for CrossFit are those that will allow you to engage in different exercises without having to change your shoes, such as running, weight training, intense workouts and more. There are many shoes on the market that can be used for CrossFit, but the best ones will have the balance you need to cope with a variety of activities. When selecting the right pair you need to consider if the shoes have what it takes to be a great cross fit shoe.
There are three different styles of CrossFit, running shoes that incorporate added support, weightlifting shoes with added cushioning and comfort and those sneakers that have the bare minimum but with added protection. Balancing stability, flexibility, breathability and comfort, along with support and protection as well as the best heel to toe drop, is what a great cross training sneaker will do and what makes them a unique type of training shoes.
View the Best Crossfit Shoes, Below.
Buyers Guide Questions
There are many people who take up CrossFit training using their old running shoes and find that although the footwear is perfect for running it does not cut the mustard when using it for cross training. The reason for this is that a running styled sneaker does not have the ability to cope with a lot of varied activities and their structure is vastly different from that of a great CrossFit training style sneaker.
CrossFit shoes are unique, in that they draw from the different types of shoes and take the best of each, blending them into one great product that can be used to practice various different sports and cope with a variety of different training activities. CrossFit shoes are designed to be able to cope with a lot heavier impacts.
The ability to support your feet and distribute your weight evenly when lifting and to protect your feet when doing other high-intensity exercises while in the CrossFit box. Cycling more your style? See our full guide on cycling shoes right here. The drop that the cross training styled sneaker has, which is usually around 4mm is what sets this apart from running shoes.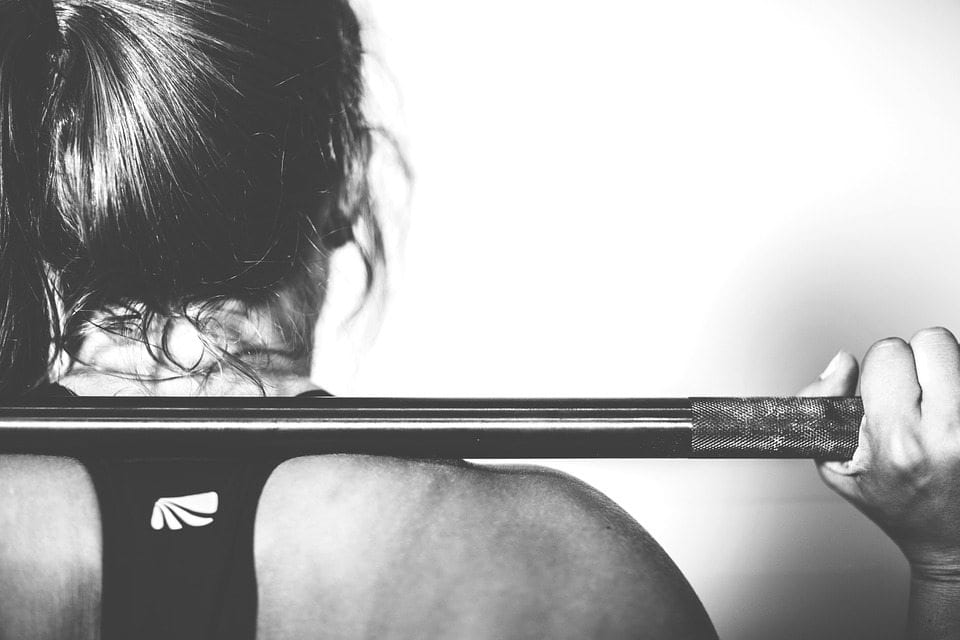 Running shoes are designed to move your foot forward from heel to toe, giving you a boost when running. Cross Training sneakers are designed to support your feet in a number of different ways while doing a variety of activities. Technology improves every year and every year the manufacturers will produce another great trainer to take your experience to the next level.
When looking for the perfect CrossFit styled footwear, you need to consider a number of things, and we have listed a few of the most important here for you to consider when selecting the right one for you. Remember you are looking for all-round ability when deciding on your CrossFit style sneaker and one that can endure the harsh treatment they go through as well.
Material
The material used in both the uppers and the sole are important. You need a sneaker that has a breathable lightweight material in the upper part of the footwear. It must be flexible and supportive and importantly durable. A material that is abrasion resistant is best. This goes for the outsole of the footwear as well.
When you do Cross Training your shoes take a beating as you combine a number of different exercises including running, lifting and even gymnastics as well as for intensive training sessions in the gym. Support in the upper part of the footwear is imperative when considering which option to purchase.
This is especially relevant to the midsole of anyone that you will choose, as you will be doing things like climbing and more. Traction on the sole is important and so is traction on the upper to help you with these types of exercises.
Style
The style of the footwear is very important. Most Cross-Fit shoes are designed as low top sneakers that fit like a glove on your foot. This is because you will be doing varied activities and your footwear needs to provide the support for all of them. The drop of the sneaker is important as you cannot have a large drop, such as is found in running shoes, if you are going to be doing lifting or climbing.
The drop in your cross training sneakers should be around 4mm in order for you to get the platform you need with the support to be able to do weightlifting in particular. The shorter drop helps your footwear to distribute your weight evenly across your foot giving you not only leverage but a stable base to work from.
The style of your cross training footwear should be lightweight, low top offering that has exceptional traction and support both in the upper and the bottom of your sole.
Insole
The insole of the footwear is what must cushion your feet against the impact of the various exercises. A sneaker that has a removable insole is best so that you can replace it with an orthopedic shoe insole if you have any foot issues. It should be padded and offer you the support you need when running, climbing or lifting.
The insole is what provides your feet with the cushioning it needs and its importance when it comes to selecting the right option cannot be underestimated. Choosing an option that has an insole that is not up to standard could leave you with blisters, sore feet and toes and generally a very unhappy cross trainer.
Outsole
The outsole of your footwear should be hard and quite firm, although remain flexible. The reason for this is that you need a sneaker that will stick to the floor, and gives you the stability you need in order to do the lifting that goes along with cross training. Although a hard soled sneaker is preferable it should still be flexible enough for you to tackle other exercises.
The balance of support and flexibility is what makes a great CrossFit styled sneaker. Finding the right one for you will depend on your personal choice and which kind of exercise you lean towards mostly when training. As long as you get a pair that has the stability, durability, and support you need along with breathability and comfort, you cannot go wrong.
What are CrossFit Trainers?
CrossFit trainers are shoes that are designed for those people who like to vary their training sessions. They are not designed for one single activity or one single sport but cater for a number of different ones. They will have a low top, to give your foot a range of movement, hard sole for stability and support and of course comfort with an inner sole that is padded and will help to absorb the impact when jumping, climbing or doing other high impact intensive exercises – click to view the study here.
Related: Shoes for Jumping Rope.
Your CrossFit styled sneaker should be able to cope with rope climbing, weightlifting, doing burpees and other aerobic exercises. They should also have a great fit to support your feet at all times as cross training also involves activates such as gymnastics. Cross trainers should have a firm yet flexible sole that will offer you the support and comfort you need when doing various different activities.
They should have a breathable and durable upper to cope with the rigors of this very intense sport. They should also have a smaller drop than a running footwear, in the region of 4mm is about right for these kinds of these kinds of shoes. The reason for the low drop is that you will be doing weight training when doing CrossFit and you need some footwear that can evenly distribute your weight across your feet.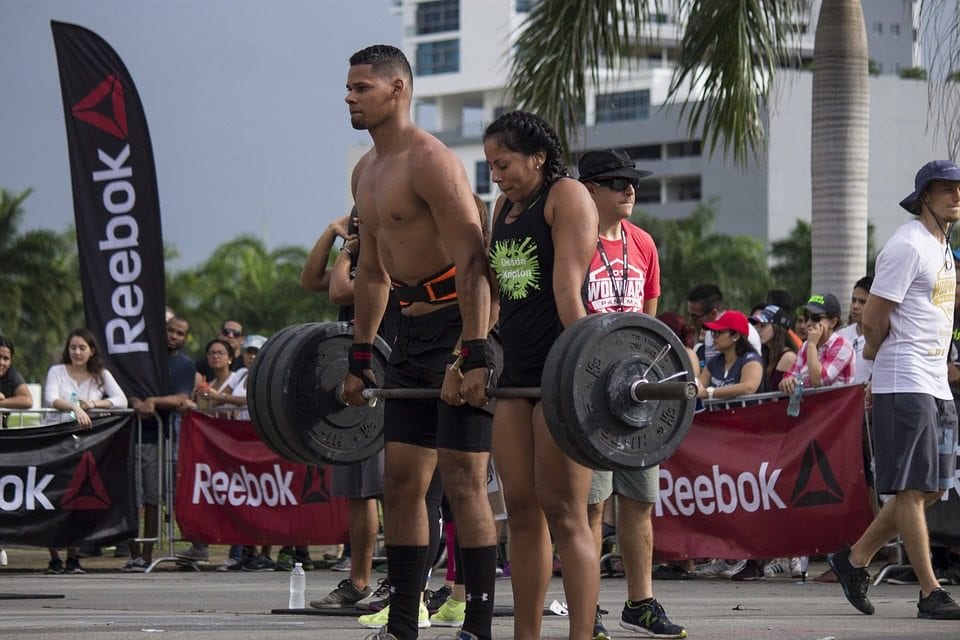 They also need to remain fixed to the ground to give you the stability you need to be able to perform these activities. Comfort and the ability to absorb high impact is also a requirement for these types of shoes as well as protection. The outsole should be abrasion resistant and offer great grip on multiple surfaces, from the mat to the circuit and also in rope climbing and keep a firm grip when weight lifting.
Essentially when you are looking for a CrossFit style sneaker you will look for an all-around performance footwear that is also highly durable. CrossFit is very hard on your sneakers so an upper that can stand the heat is vital, or you may be having to change your shoes very often.
CrossFit is intense and high impact and your footwear should be a reflection on that, one that draws from other athletic shoes their best qualities and combines them into one great offering, that is the ultimate cross training styled sneaker.
What is the Best CrossFit Shoe for Women?
Women have different demands on their Cross training shoes in terms of style and design. However, the basics remain the same. A woman's cross trainer needs to have all the same characteristics as a man's version. They need to cope with a number of different activities whether it be mat work, rope climbing, weight lifting or intensive gym sessions.
Almost all of your popular athletic sneaker brands such as Nike and Adidas have CrossFit shoes designed to cater for the women who love the sport. They are designed to cater for a foot that is a lot narrower and smaller than a male's foot, although the comfort and support or the shoe are very similar to a man's version.
Designed to help you cope with activities ranging from weightlifting, to cardiovascular, calisthenics, and bodyweight exercises, the CrossFit shoes are unique unto themselves. Having to combine all of these for training creates some problems with stability which is needed to lift weights and comfortable enough to make doing burpees or running not so hard on your feet.
CrossFit shoes are designed specifically for all of this and that is why getting a great training shoe is essential if you are going to start cross training. Luckily there is a wide variety on the market, ranging from budget to extremely expensive. Most brands of shoe manufacturers put out at least one line of cross trainers that you can choose from.
What are the Best Cross Training Shoes?
The CrossFit shoe differs from your regular sneaker, tennis shoe or basketball shoe. It has to cater for a number of different activities all rolled into one as that is what CrossFit is. CrossFit shoes will combine the greatest qualities that there are to be found in basketball shoes, tennis shoes, and gym shoes to give you a shoe that you can use in any discipline, including lifting weights.
The most perfect of the CrossFit shoes on the market include solid, sturdy soles that will help to distribute your weight and allow you to lift easily keeping your feet stable on the ground. They will have excellent insoles that will absorb the impact of your activities such as burpees, and they will have a fit that feels like wearing a pair of socks.
This is important as the tighter and more secure the fit, the more support you will get from your shoes both in the upper and soles. The technology today is used to improve the cross training shoe to the extent that they now offer an all-around ability so that you can use them no matter what type of activity you are doing, whether indoors or outdoors.
What are the Best Budget Shoes for CrossFit?
So we have all experienced the thrill of trying out something new, we have all had that inspiration to get into the Crossfit gym (click for study) and to make changes to our lives to make them more healthy, and, unfortunately, we have also all experienced losing interest in that very activity a few months later. There is nothing wrong with trying out something new, as that is how we learn what we like and what we don't, however doing so can be costly.
Financial investment in equipment is always one of the downsides of trying out something, just as when you try out cross training. CrossFit shoes can be very expensive, however, there are alternatives out there that offer the same kind of features for a fraction of the cost. Having the appropriate footwear for whatever sport you are going to be taking on is important as if you do not, you could find yourself getting injured.
Having sore feet, developing blister and more, and of course, having to replace the low-quality shoe at short intervals. When CrossFit training you need to have a shoe that offers the right balance, stability, support, comfort, and protection in order for you to master the activities and workouts that are very demanding in this sphere of exercise regimes.
When CrossFit training you will be doing so much more than running and cardio work, you will also be doing rope climbing, weight lifting and more. Having a shoe that can cope with all of these elements combined is why you need a CrossFit shoe. Luckily there are a number of cheaper options on the market and they work equally well for the newbies to the sport.
Just like any other sport, as we said, you need to get the feel for it and although this type of training can be very addictive, you may find that the intensity of the sport is too much for you and stop doing it a few months or weeks in. This is where having bought the most expensive pair of shoes on the market can be very costly.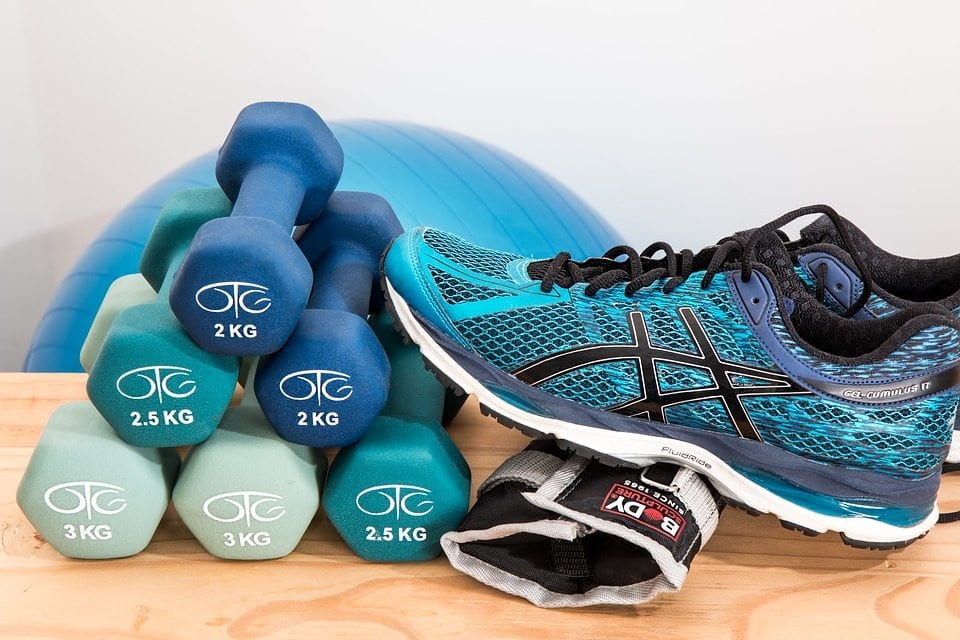 The key to choosing the right shoe is to ensure that it offers you the stability you need to take on all the various activities you will be doing. Ensure they have a low drop, which is the heel-to-toe height of the shoe, as this will determine if the shoe will be able to spread your weight evenly which is essential when weight lifting. They should have adequate padding and a firm, yet flexible sole. They should also be durable.
CrossFit is a rigorous sport that is very demanding on your feet and shoes, so durability is a big factor when selecting the right shoes. Most brands make a reasonably priced version of these great shoes, Reebok, ASICS, Adidas, and Nike all have an entry level shoe that costs a lot less than your high-performance shoes used by the pros at CrossFit training.
If you do your homework and read up on what people think of the different offerings online, taking into consideration what you will need to perform at your optimum level, you will be able to buy a very well-priced shoe to suit your needs. And when you have made the decision that CrossFit training is what you want to do and you want to take your training to the next level, you can always upgrade your shoe to the performance shoes that are priced a little higher.
Conclusion
Having a CrossFit shoe that suits your needs, no matter which brand it is important and you want to get into the cross fit box and make an impact. CrossFit entails multiple different exercises and activities. Due to this, you need a shoe that can cater for all of them. The right style, support, and stability, as well as comfort, is crucial if you are going to be cross-training.
Top Pick
Reebok Men's Crossfit Nano 7.0 is the pinnacle of cross training shoes and are our top choice of shoe in 2020. A low-profile shoe that is perfect for CrossFit. It offers the stability, flexibility, and protection you need when doing cross fit. The features and The uppers are Nano Weave, offering the breathability you desire in a shoe where you are going to be doing some intense training in them.
They also offer the greatest protection for your feet with the reinforced heel cup, power launch toe box, and 360-degree heel wrap, which keeps your foot locked into the shoe no matter what exercise you tackle. The heel-to-toe drop on the shoe is 4mm which is best to be able to move from weightlifting to running. The outsole of the shoe is crystallized rubber, which is not only strong and durable but also offers the flexibility you need in a CrossFit shoe.
The shoe offers great traction on multiple surfaces. The external heel counter offers the stability you need when doing engaging in weightlifting. This is a CrossFit shoe that is equal to the challenge of rope climbs, burpees, and weightlifting. No matter what your exercise regime, the Reebok Men's Crossfit Nano 7.0 fits the bill perfectly.
Premium Choice
NIKE Men's Metcon 3 is one of the most well designed CrossFit trainers on the market and out premium choice for 2020. When you are cross training (view the comparative study) you need a shoe that will allow you to move from rope climbing to weightlifting to running and more, the Nike does that by offering the stability, support and protection you need to perform at your best. The mesh upper of the shoe is breathable and durable.
The drop-in midsole offers you a flexible and cushioned forefoot and a firm heel, perfect for training as well as short runs. The stability and firmness of the rubber heel are best for lifting. The shoe is both lightweight and durable with an embroidered material in the areas where your shoe takes the most wear, offering great protection without adding any extra weight to the shoe.
The flywire cables on the shoe offer you a wonderful lockdown and the mesh material on the heel and ankle ensure that your foot stays aerated, cool and dry during your workouts. No matter if you are doing weights, rope climbs or sprinting, the Nike has the features you need to get you through the most demanding of exercise regimes in comfort.
Great Value
A low-top shoe with a RhynoSkin synthetic leather upper that is both tear and abrasion resistant and makes the shoe ultra-durable The heel drop is 4mm which is perfect due to a number of different exercises. The inner sock liner which is perforated ensures that you get optimal moisture drainage and it also helps with the breathability of the shoe.
The integrated lace garage is great in terms of keeping your laces organized and prevent you from tripping over loose laces. Being specifically designed to cope with a variety of different exercises, the Conviction X offers the stability you need when lifting weights with the firm and flat heel structure.
It is also designed to cope with very intense workouts including squats, burpees, rope climbing and running. A lightweight and flexible shoe that offers you all the features or your more expensive trainers, these lightweight, flexible shoes are our great value choice in terms of Cross Fit trainers in 2020.